| | |
| --- | --- |
| CAVE JUNCTION OREGON PROFILE | |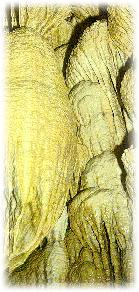 Cave Junction is a scenic, small town just north of California located on Hwy. 199. It is approximately 30 miles southwest of Grants Pass, and is home to some 1,225 residents. Cave Junction is considered the "Home of the Oregon Caves", which are located about 20 miles east of town, off Hwy. 46. It serves as a home base for visitors from around the world, many of whom travel to the Illinois Valley to see the unique geologic wonder.
The wondrous Illinois River borders Cave Junction on the west. There are plenty of shops and other amenities available serving the 15,000 rural residents of the Illinois Valley, along with the thousands of visitors who pass through annually.




The beautiful Illinois Valley and the surrounding area of Southern Oregon were once part of a continental margin. They lie at the western end of the Siskiyou Mountains, where they abut the Coastal Range.


RECREATION

Hunting and Fishing
Oregon hunters annually bag more than 100,000 deer and 15,000 elk as well as a number of antelope and bear. For the bird hunter, pheasant, quail, pigeon, geese and duck provide a sportsman's selection. The Illinois (check restrictions), Rogue River and Applegate Rivers provide salmon, steelhead and trout, while Selmas's 160-acre man-made Lake Selmac is the state's premier trophy bass lake. A 55-mile drive to the coast affords surfcasting and deep sea opportunities.

Boating and Water Sports
These include rafting, kayaking and canoeing. There are plenty of creeks, rivers and Lake Selmac for swimming and water activities.

Winter Sports
They include cross country skiing and snow mobiles at the Page Mountain Snow Park and a downhill facility at nearby Ashland. Serious skiers can travel to Mount Bachelor in Sun River, about a 4 1/2 hour drive.

Hiking, Camping and Picnic
Areas are limitless in many state and federally operated locations. Trails include those for hiking, biking, horseback riding and four-wheel drive vehicles or motorcycles.

Illinois Valley Golf Course
is currently on a 9-hole par 36, 3,100 yard course and will be expanding to 18. There are several other golf courses in the surrounding areas. We also have baseball, softball, soccer, volleyball, basketball, and horse riding clubs.

CLIMATE
With an average elevation on the valley of 1,350', we offer more than 300 frost-free days per year, attested to by our fast-growing wine vineyard operations. The Illinois Valley lies in one of the few U.S. climatic zones which experience little summer precipitation and comfortably low humidity. Some summer days may reach 100 degrees, but the nights often will still require a blanket.
For the vast majority of the year there is zero air pollution and a low percentage of cloud cover, which contributes to the valley receiving more solar energy than most of the United States.
Winter temperatures seldom fall below 20 degrees. Occasional snowfall on the valley floor seldom reaches 6 inches and usually melts away in two to three days. Precipitation averages 30-40 inches in the winter. The water supply is primarily subterranean or is from the snow pack in the surrounding mountains.

The average latest and earliest killing frosts are April 17 and Oct. 25. Located less than 50 miles from the Pacific Ocean, our valley has cooler summers and warmer winters than adjacent areas located farther inland.

Local winter energy needs are met primarily by wood and heat pumps with solar energy being designed in new structures.

SCHOOLS

Public Schools

The Illinois Valley has an elementary school - Evergreen Elementary in Cave Junction. There is one middle school, Lorne Byrne, and Illinois Valley High School, both located in Cave Junction. There is also a Head Start Program and Alternative Education Center.

Private Schools
There are several pre-school and kindergarten programs and some providing education through the 12th grade. The Seventh-Day Adventist Academy and the Community Christian Academy are two having religious affiliations.

Higher Education
Rogue Community College has its main campus in Grants Pass, 25 miles north of Cave Junction, and holds occasional courses in a sub-campus located in Kerby. The nearest technical school is the Oregon Institute of Technology located 100 miles to the east in Klamath Falls. A four-year college is located in Ashland 70 miles away, and a business and commercial training center is located in Medford.
Elsewhere in Oregon are more than 20 four-colleges and universities, both public and private, as well as a multitude of trade, technical and commercial schools.

GEOGRAPHICAL LOCATION

in the Southwest corner of Oregon covers about 1,600 square miles of mountain terrain. The elevation ranges from 1,240' above sea level along the river to 7,055' above sea level on Grayback Mountain.

Valley Soil
consists of stream-deposited sand, silt and gravel, bench gravel deposits, and glacial moraines. Some areas contain deposits of placer gold, minor platinum, nickel, and chrome made commercially unimportant by current regulations and restrictions.

Illinois Valley Economy is based on a fast-fading lumber industry; growing tourism, cottage industries and retirement, minimal agriculture, and employment by the government.

The Airport
provides a major flying and skydiving center, and the valley has several ultralight enthusiasts too. Go-kart and motorcycle racing enthusiasts travel to nearby Crescent City in Northern California.

There are lots of other service and and social clubs to get involved with.

SIGHTS
Proclaimed a National Monument in 1909 the Oregon Caves has remained a geological wonder for all to experience. A 75-minute guided interpretive tour will allow you to view the stalactites, stalagmites, columns, flowstone and other beautiful formations. Tours are available from mid-March to late November. The adjoining Oregon Caves Chateau offers accommodations from June to September, and a bed and breakfast (open spring to fall) was designated a National Historic Landmark in 1987.

Kerbyville Museum
in Kerby provides a wonderful insight into the history of our area with many artifacts displayed.

Lake Selmac

in Selma offers boating, fishing, swimming, camping facilities, and horseback riding.
Other recreational activities within a 2 1/2 hour drive include Crater Lake and Redwood National Parks, the Oregon coast, Oregon Shakespearean Festival in Ashland, Immigrant Lake in Jackson County with summer water slide, Lost Creek Lake, Applegate Lake, and Gold Ray Dam. Right here in the Illinois Valley some additional sights are Eight Dollar Mountain Botanical Area, Illinois River State Park, Kalmiopsis Wilderness, Fort Hay, Kerbyville Ghost Town, Rough & Ready Botanical Wayside and much more including wineries and unique businesses such as It's A Burl.

LABOR
Almost any industry or company locating in the Illinois Valley can look to Rogue Community College for technical and vocational training to upgrade existing worker skills. Seventy-five percent of its 350 classes each session relate to job training and it can even provide special short-term programs for individual employers. A Small Business Development Center offers continuous courses and training in the Historic City Hall in Grants Pass as well as on campus.

CHURCHES
The Illinois Valley is home to more than 20 churches covering almost every denomination.

TRANSPORTATION
Air: The Illinois Valley Airport is located four miles south of Cave Junction. The paved landing strip is 5,200 feet long, 75' wide and at an elevation of 1,400'. It has 20,000 pounds single and 30,000 pounds double wheel bearing weight. Airline service is available at Crescent city, California or Medford, Oregon.

HIGHWAYS
The Illinois Valley is bisected by US 199 (also called the Redwood Highway) which runs from Interstate 5 at Grants Pass to US Hwy. 101 on the coast. There is limited bus service in and out of the area. Daily delivery service is provided by UPS and FEDEX with local drop-off points. Several regional and national freight carriers also service the area. A Greyhound bus station is located in Grants Pass, approximately 30 miles from Cave Junction.

FOR OREGON CAVES TOUR INFO & MORE VISIT: www.oregoncaves.com

Cave Junction Chamber Of Commerce Visit: www.cavejunctionoregon.com

For Business, Lodging, Real Estate & Recreation In This Town/City, Please Use Menu Above.